November is my favorite month because it is National Novel Writing Month and I love to write. If you are unfamiliar, NanoWriMo challenges regular people to put 1000 words a day on paper towards completing a personal novella of 30,000 words in 30 days. It's not about quality; it's about discipline. If you can drop two television shows from your daily routine and write, you can do it. Everyone is carrying an untold story, and most of us don't even know we have it.
As much as I love to write, sitting down and doing it every day is a chore. Like swimming laps, the hardest part is jumping in. Most good writing sneaks in after a lot of garbage. And I am soooo happy to have an online community of other NaNos that encourage each other to keep writing. It is also a lot of fun to compare day-to-day word-counts and share our personal writing struggles. If you think you'd be into NaNoWriMo, add me as your writing buddy through my current novel page.
This got me thinking about another great community. GlobalGiving acts like a sort of NaNoWriMo for development projects. You might think of us as a marketplace for giving, but we are also a set of tools for building a giving community, both on your street and around the world. Each project is the beginning of a story – an opening line of some great unwritten tale. We have our heroes (social entrepreneurs), our villians (disease, unjustice, poverty, you-name-it), and every reader is also a novelist. We buy the next volume each time we donate, but we also write the next chapter when we comment on projects, updates from the field, and tell others about a project by email, on Facebook, CouchSurfing, LinkedIn, or whatever your flavor of friend-manager happens to be.
Projects, like the developing novel, are not static items. Having written three novels myself (but published zero, sadly), I know that good drama leaps off the page when you allow yourself to run free with the setting, characters, and any other elements that might not seem "important" from the get-go. Last year my "throw-away" NaNoWriMo turned into something I really want to develop. I will be finishing my "teen angst" novel-turned-metaphysical manifesto on the nature of good and evil in November.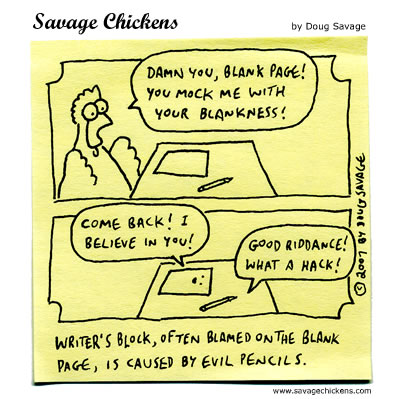 A project begins with a description on the site, but it is what GlobalGivers do with this information that determines whether we write epics or footnotes in history. If we want epic results, we need improvisers and collaboration to help each project develop. There comes a point in every fledgling novel when an author's plans slam head-first into the brick walls that confine one's imagination. Wouldn't it be wonderful if the novel was a group project?
In philanthropy we can all become Hemingways by adding our stories to life's narrative. And in the future, I hope more of our donors and beneficiaries will share talents, wisdom, and daily experiences around subjects that matter to the largest number of the world's people. We might not write the great American novel today, but given the right setting, characters, and devices to overcome the villains, this community could write the first global novel tomorrow.